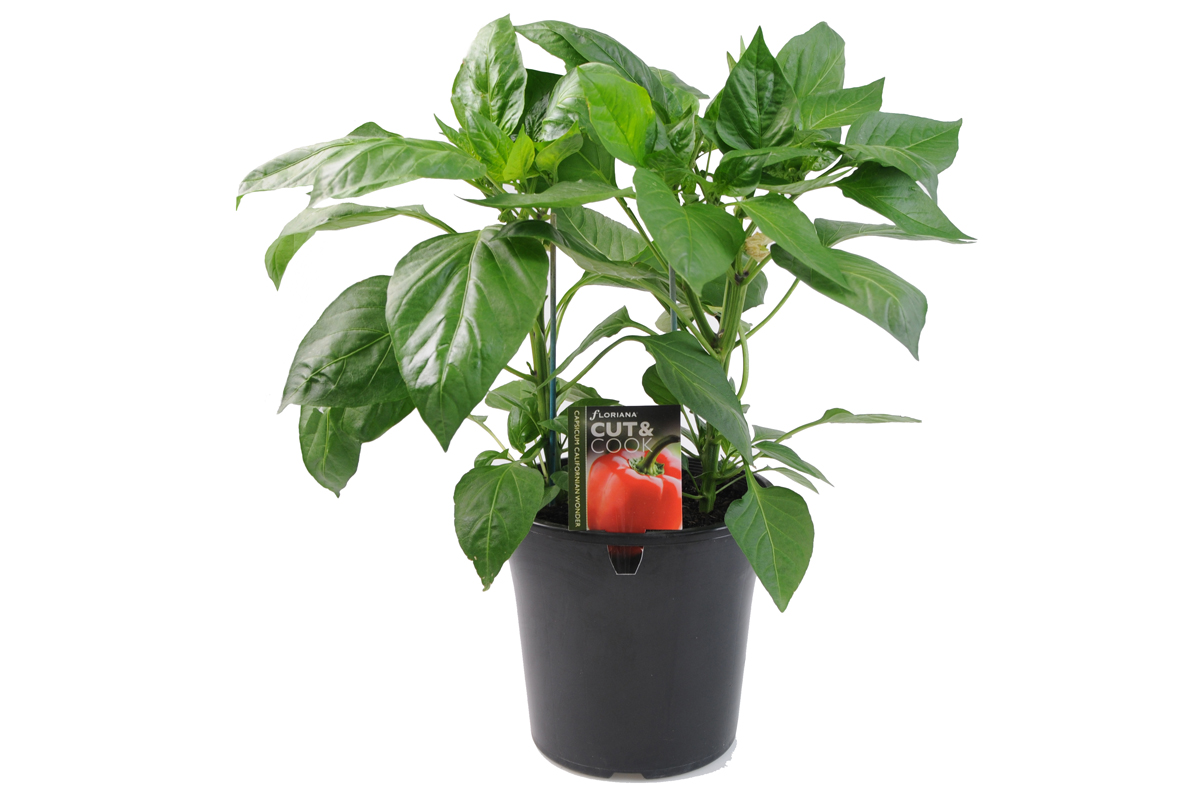 Californian Wonder
Capsicum
Specifications
Uses:
Salads, Mediterranean and Asian cuisine.
In Season
Product Description
'Californian Wonder' produces large, sweet, bell-shaped, dark-green fruits that turn red upon maturity. Capsicums, also known as 'sweet peppers', are frost tender, warm season plants requiring well drained soil, and regular watering and fertilising. They are also suitable for container growing.
Disclaimer:
Illustration and information intended only as a guide.