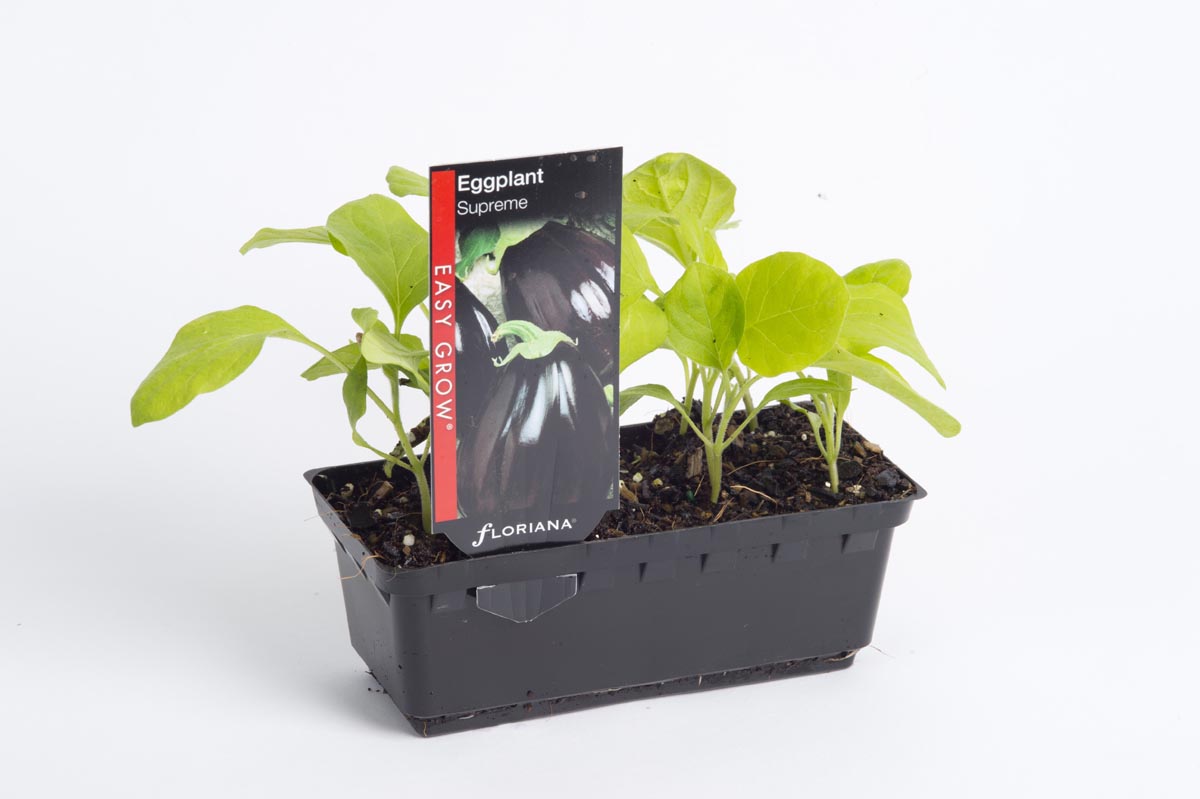 Specifications
Uses:
Mediterranean, Middle Eastern and Asian cuisine.
Growing Tip:
Apply Potassium (K) rich fertiliser at recommended rates to encourage flowering and fruiting. Pick fruit regularly to prolong harvest.
In Season
Product Description
Eggplant is a pear shaped purple fruit which thrives in well drained, fertile soil in sunny sheltered spots. Eggplants are fragile and may need staking. Fertilise regularly when the fruit swells, and avoid over watering. 'Supreme' is a late maturing type.
Disclaimer:
Illustration and information intended only as a guide.