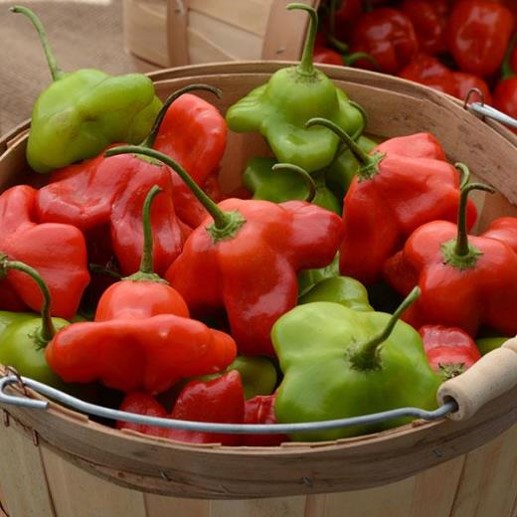 Specifications
Harvest:
6-8 weeks after planting.
Growing Tip:
Large mature plants will benefit from some from some form of support.
In Season
Product Description
A very productive, mild capsicum bearing disc shaped fruit with wing-like lobes. Can be eaten at mature green or red ripe stage. When grown in hot climates, some fruit will have a touch of heat close to the seed but the wings will always remain sweet.