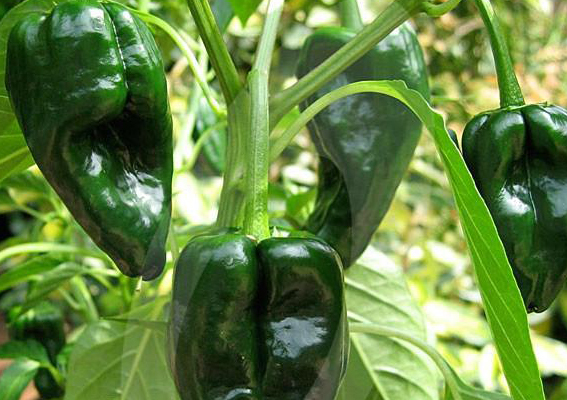 Specifications
Botanical Name:
Capsicum annuum (Poblano)
Harvest:
Can be harvested when fruits are mid green through to red.
Growing Tip:
Plant into a container or well-prepared garden bed containing plenty of organic matter.
In Season

Product Description
Chilli Australia is a mild, flat, blocky variety with a deep purplish-green colour and can grow up to 10cm long. It is a mild flavour and heat when it has lower heat when it is less ripe and green but the heat will intensify as the fruit matures. Perfect for salads, drying for later use, stuffed and roasted and a huge selection of other dishes. To promote flowering and fruiting water regularly and fertilise as per the recommended rates.