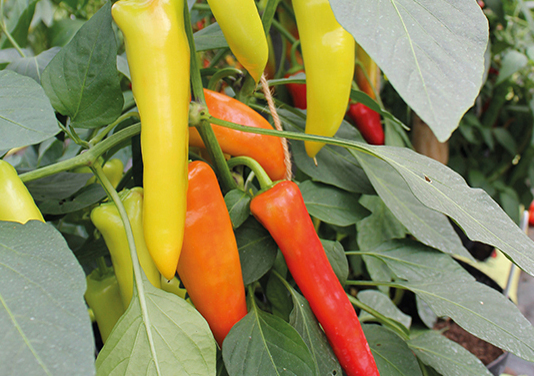 Specifications
Botanical Name:
Capsicum annuum (Hungarian)
Harvest:
Can be harvested when fruits are ripe.
Growing Tip:
Plant into a container or well-prepared garden bed containing plenty of organic matter.
In Season

Product Description
The Hungarian chilli produces a high yield of long yellow chillies. Growing up to 15cm in length, their colour will develop from green to yellow and then on to red if allowed to mature. They have a sweet fruity flavour and a medium heat when picked at the yellow stage.