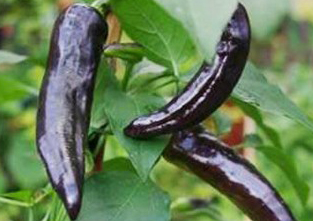 Specifications
Botanical Name:
Capsicum annuum (Pasilla)
Harvest:
Fruit is ripe and ready for harvest once the colour begins to turn brown in colour
Growing Tip:
Plant into a container or well-prepared garden bed containing plenty of organic matter.
In Season

Product Description
The Mexico chilli is usually a dark green to brown fruit that can grow up to 20cm in length. This variety is most popular for use in sauces and is a delicious addition when combined with fruits, duck, lamb or seafood. It has a mild to medium heat and a rich flavour. Can be used fresh or dried for later use.To promote flowering and fruiting, water regularly and fertilise as per the recommended rates.