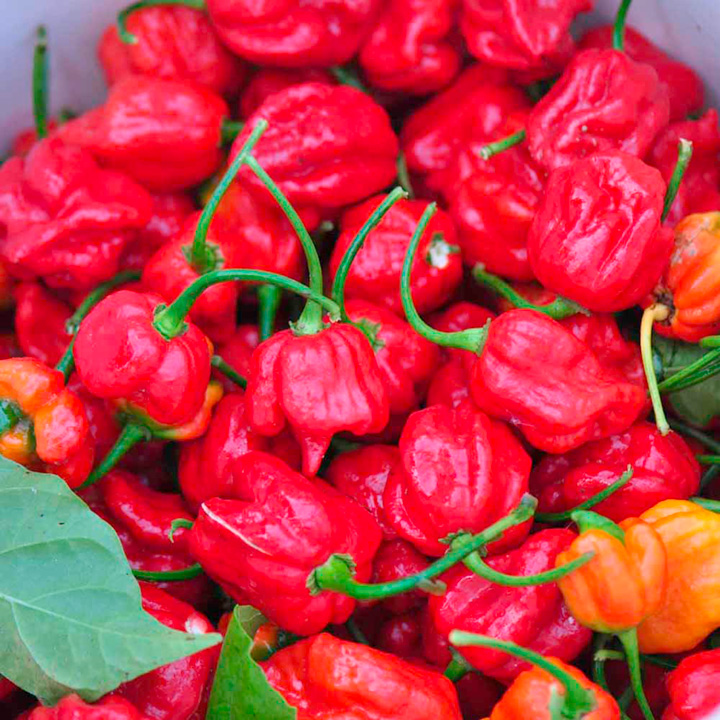 Specifications
Harvest:
Fruit is able to be harvested once they turn completely red. Use scissors to cut them from the plant and it is adviseable to wear latex gloves for your protection.
Growing Tip:
Plant into a container or well-prepared garden bed containing plenty of organic matter.
In Season
Product Description
The Trinidad chilli is a unique variety that is red in colour with fruit that will grow to 4-5cm in size. It is one of the hottest chilli varieties. Trinidad chillies are most commonly used in salsas, sauces and Chilli; remember only a small amount of this variety is needed to have an impact. To promote flowering and fruiting, water regularly and fertilise as per the recommended rates.