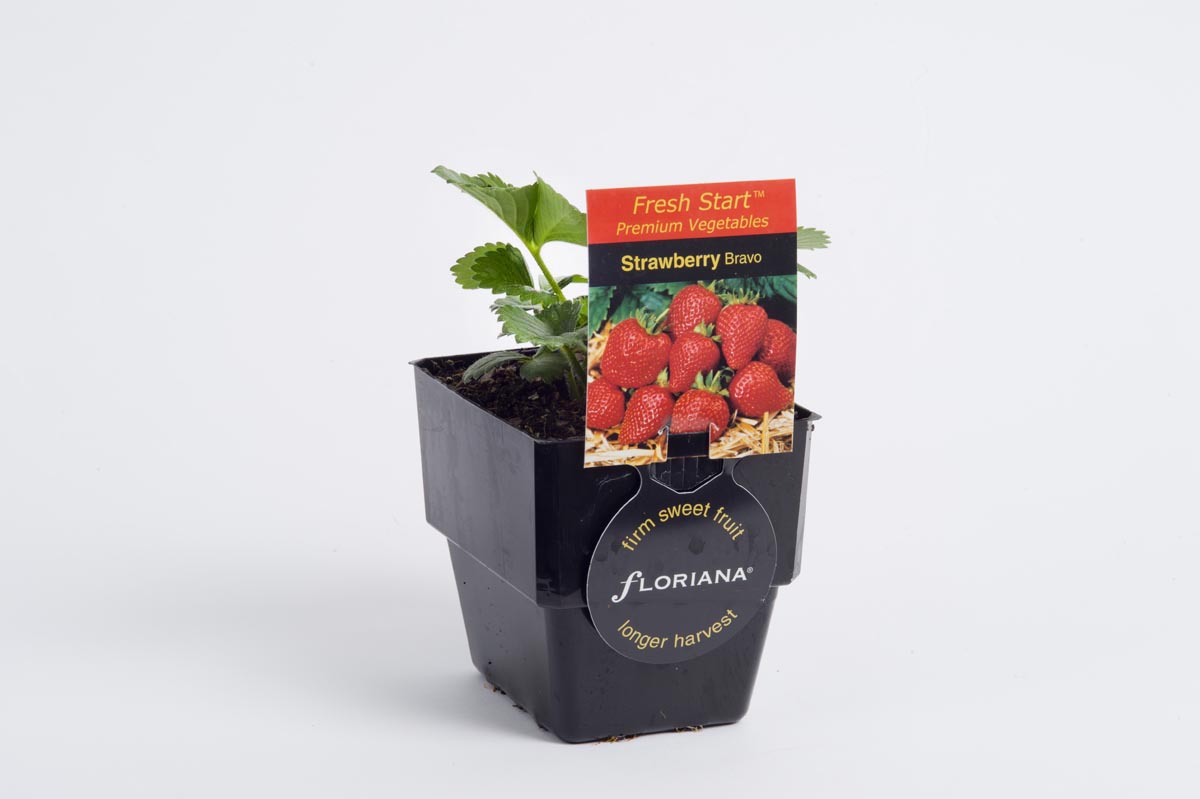 Specifications
Spacing:
35-40cm apart in garden beds, or one plant per 25cm pot or hanging basket.
Growing Tip:
Plant into a container or a well-prepared mounded garden bed with plenty of organic matter. Apply a potassioum (K) rich fertiliser to encourage flower and fruit set. Remove early runners to maximise bud set.
In Season
Product Description
Is a highly productive variety with sweet, firm, bright red fruit appearing from early in the first year. This superior growing strawberry is a strong, compact variety boasting a longer harvest period and higher levels of Vitamin C than most other varieties. Pick fruit regularly to encourage ongoing cropping.
Disclaimer:
Illustration and information intended only as a guide.