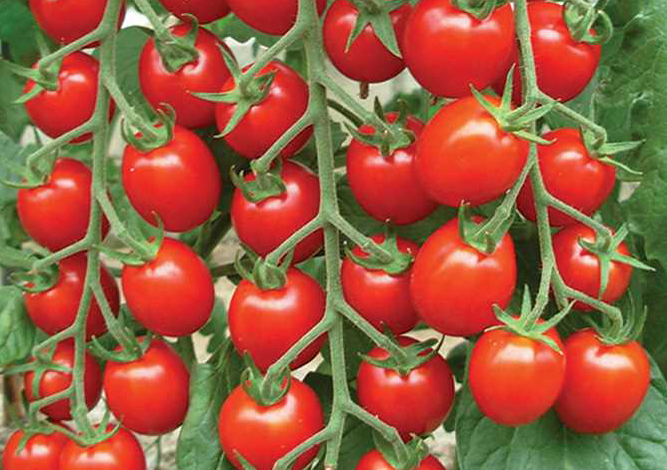 Specifications
Harvest:
8-10 weeks after planting
Growing Tip:
Best grown in the ground. Provide support and water regularly.
In Season
Product Description
A high yielding, easy to grow tomato, producing masses of sweet fruit of blueberry size. Trusses are readily accessible for easy harvesting. This flavoursome tomato is ideal for snacking and salads.