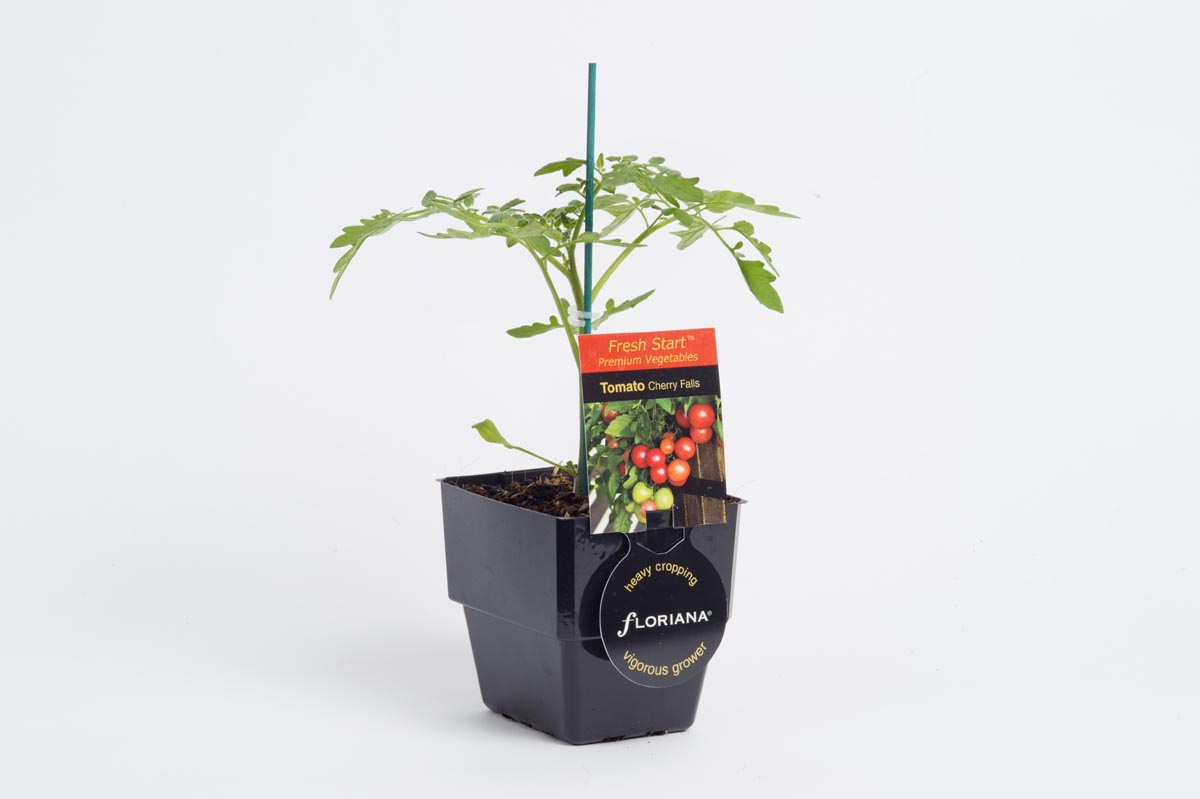 Specifications
Growing Tip:
If growing in a pot, use a good quality Australian Standards Potting Mix. For best results, apply a potassium rich fertiliser once flowers and fruit appear
In Season
Product Description
Tomato Cherry Falls is a vigorous, trailing variety that sets fruit easily and freely from early-mid season and regularly out-yields similar varieties. Cherry Falls cascades over the edges of pots and garden beds, and will benefit from regular harvesting and fertilising to ensure prolonged fruiting. The fruit of this outstanding F1 hybrid tomato are 3-4cm in size with a good all-round flavour balanced between sweetness and acidity, firm flesh and pleasing texture.
Disclaimer:
Illustration and information intended only as a guide.