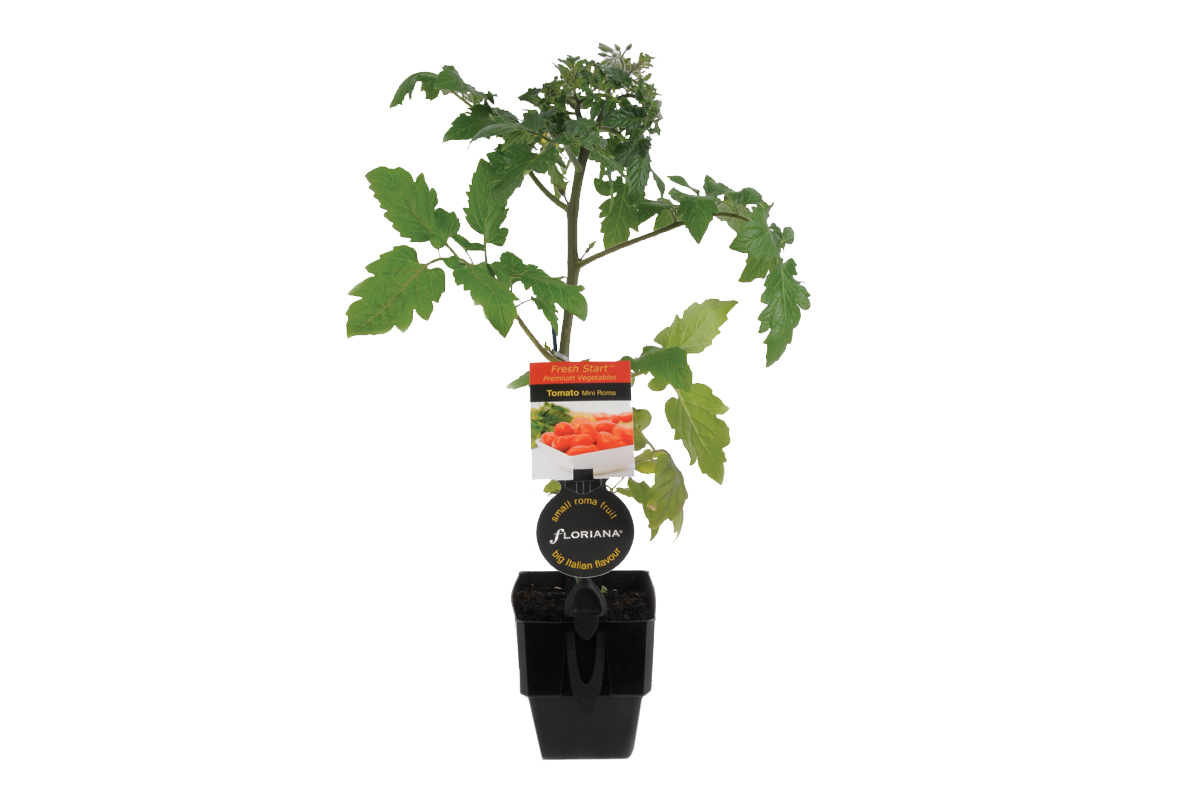 Specifications
Growing Tip:
Apply a 2m stake at time of planting. If growing in pots use a large tub and a good quality Australian Standards potting mix. Apply a potassium (K) rich fertiliser once flowers appear for best results.
In Season
Product Description
Vigorous Tomato mini Roma produces attractive trusses bearing small Roma shaped fruit bursting with old style italian tomato flavour. Trusses typically carry clusters of 5-8 dark glossy red fruit each weighing 30-50gm The fruit of this variety which mature from the middle to late in the season, are sweet to eat and perfect for salads or as a lunch for a treat!
Disclaimer:
Illustration and information intended only as a guide.