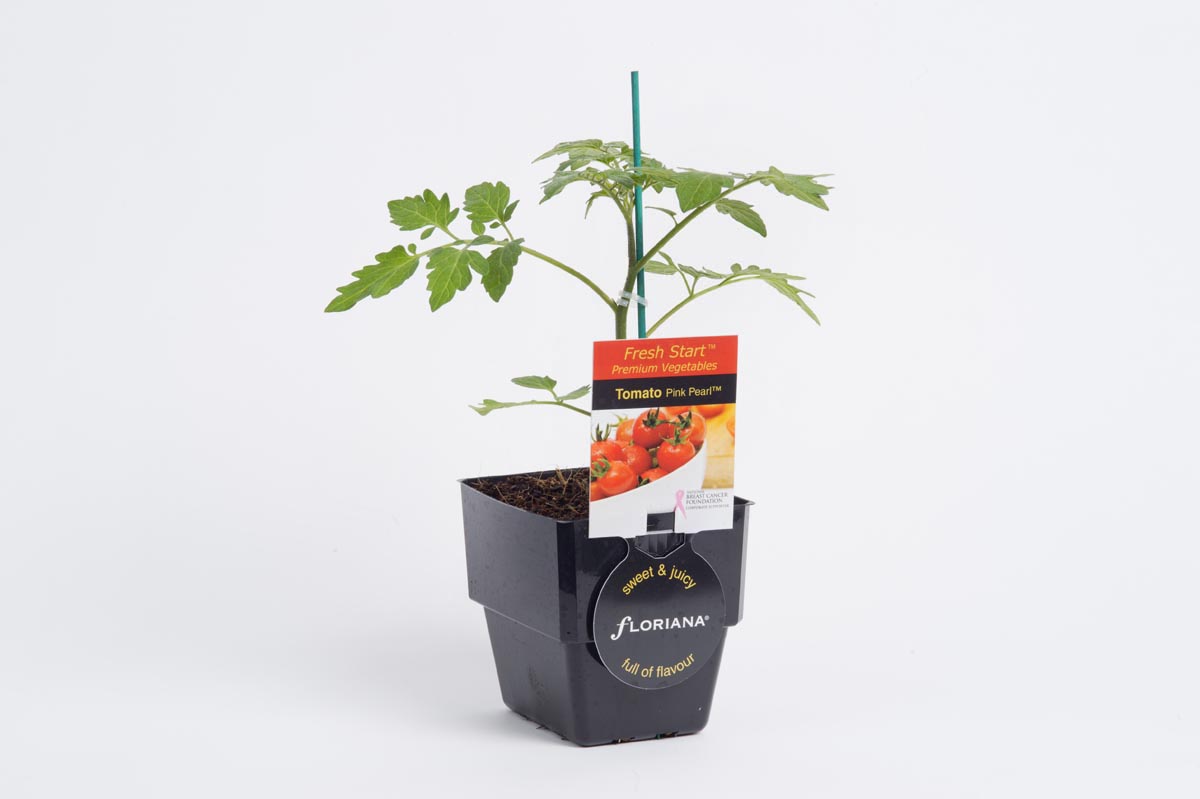 Specifications
Spacing:
30-35cm in rows 1.5m apart
Growing Tip:
Apply a 2m stake at time of planting. If growing in pots use a large tub and a good quality Australian Standards potting mix. Apply a potassium (K) rich fertiliser once flowers appear for best results.
In Season
Product Description
Tomato Pink Pearl™ produces shiny, pink cherry tomatoes that are sweet, juicy and full of flavour. This early maturing tomato produces small fruit on heavy trusses. The fruit have thin, firm and glossy skins that turn green to light pink before maturing to a deeper red-pink colour. Tomato Pink Pearl is a supporter of the National Breast Cancer Foundation.
Disclaimer:
Illustration and information intended only as a guide.