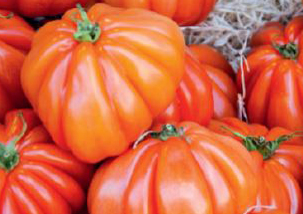 Specifications
Harvest:
8-10 weeks after planting
Growing Tip:
Apply a 2m stake at time of planting. If growing in pots use a large tub and a good quality Australian Standards potting mix. Apply a potassium rich fertiliser once flowers appear for best results.
In Season
Product Description
A big, tasty, juicy tomato ideal for making preserves and sauces and soups. Use fully sun-ripened tomatoes for the best flavour.