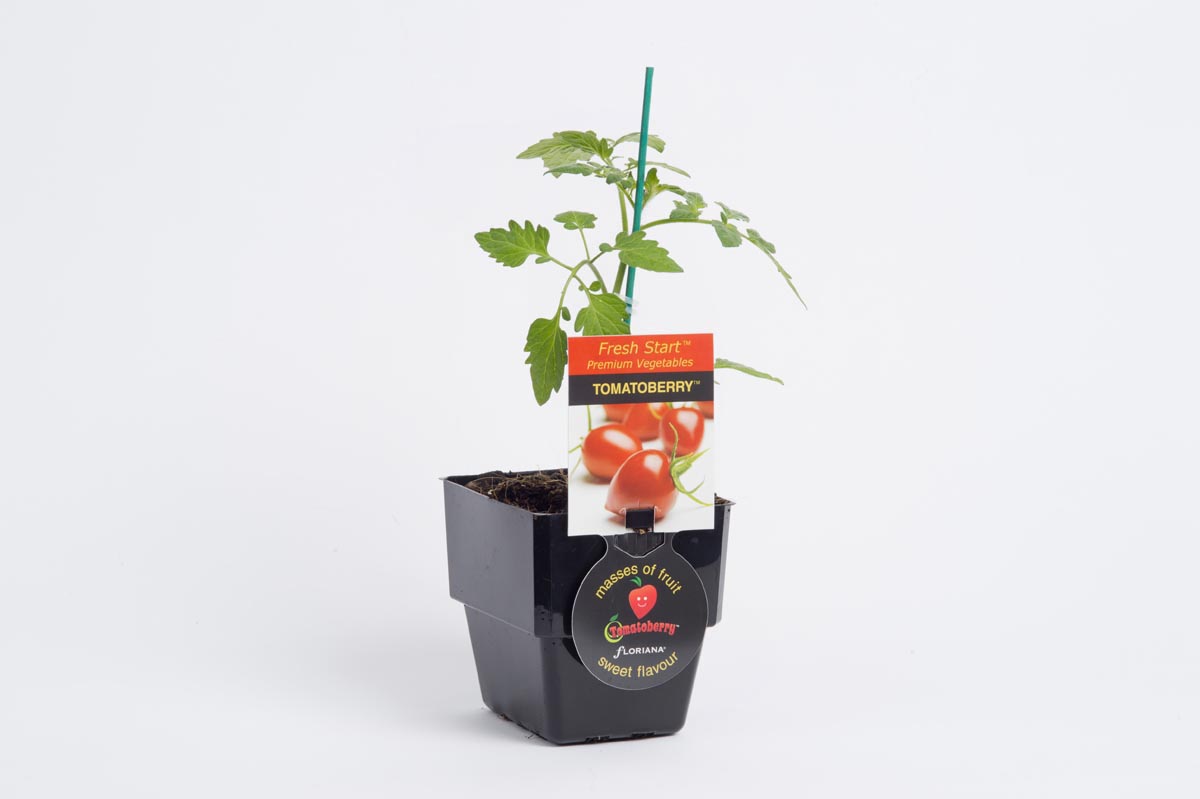 Specifications
Growing Tip:
Apply a 2m stake at time of planting. If growing in pots use a large tub and a good quality Australian Standards potting mix. Apply a potassium (K) rich fertiliser once flowers appear for best results.
In Season
Product Description
F1 hybrid looks like a berry, tastes like a tomato! This fascinating new tomato variety produces long cascading trusses of glossy red, heart-shaped fruit from early in the season. Tomatoberry fruit are small, firm and sweet, and a great source of Vitamins A and C, and the cancer-fighting antioxidant Lycopene. High-yielding Tomatoberry plants also have a superior disease tolerance.
Disclaimer:
Illustration and information intended only as a guide.