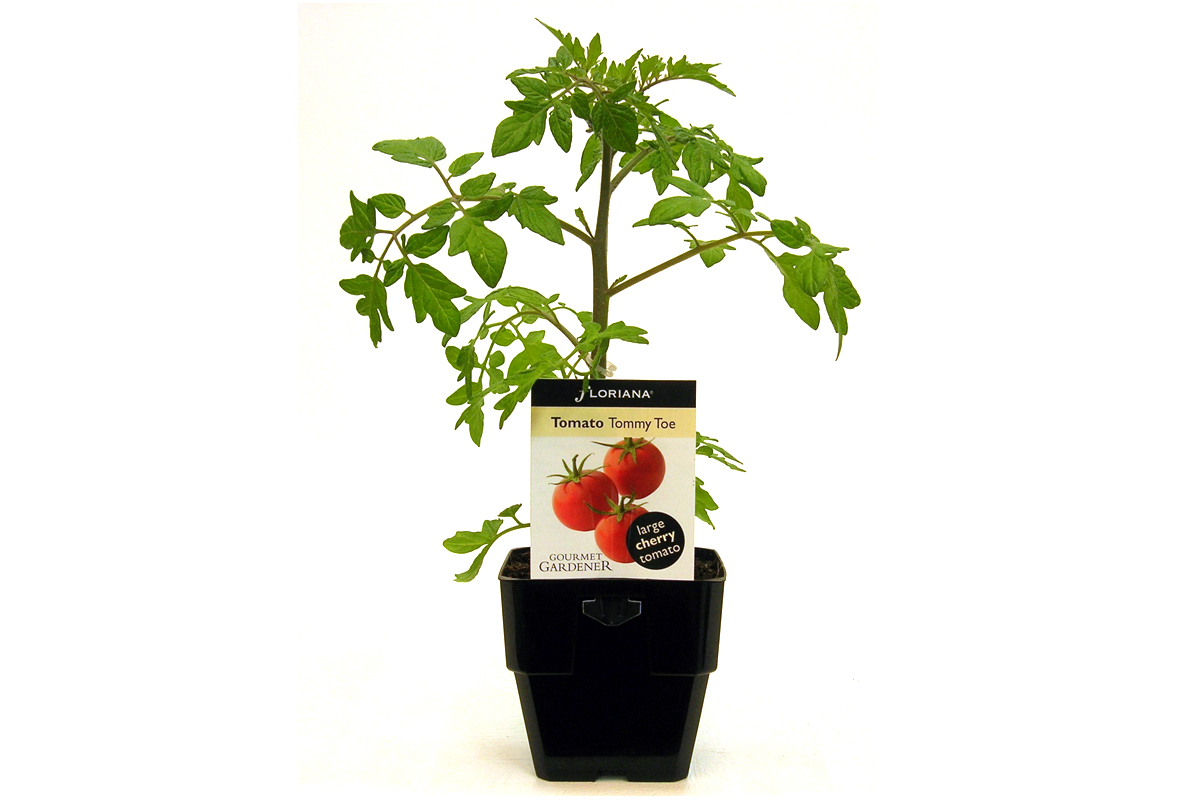 Specifications
Planting Guide:
30cm in diameter is a good size pot. For best results we recommend using a quality Australian Standards potting mix.
Growing Tip:
If it gets too tall, cut off tip of plant. Plant in soil with good drainage. Fertilise regularly.
In Season
Product Description
Tomato Tommy Toe is a slightly larger cherry tomato that is famous for its sweet flavour. Tall and strong, this is a superb home garden variety.
Disclaimer:
Illustration and information intended only as a guide.