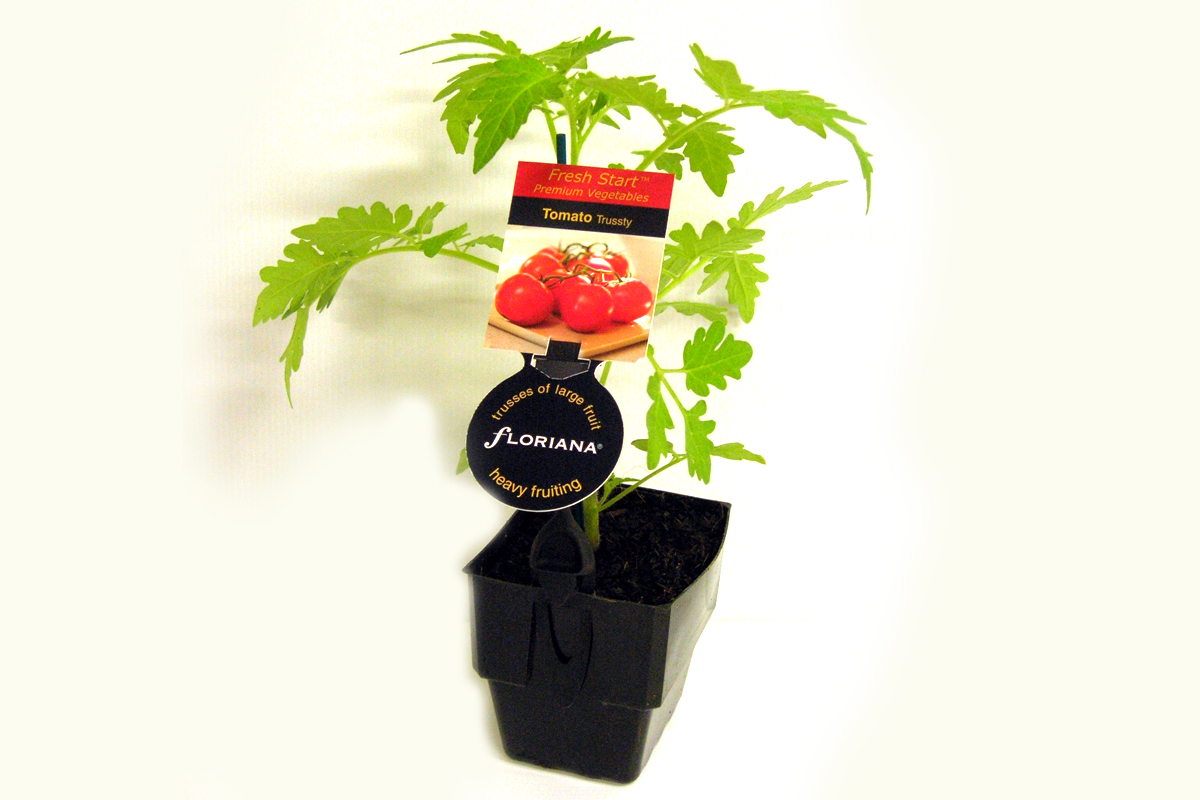 Specifications
Botanical Name:
Lycopersicon esculentum F1
Growing Tip:
Apply a 2m stake at time of planting. If growing in pots use a good quality Australian standards potting mix. Apply a potassium (K) rich fertiliser once flowers appear for best results.
In Season
Product Description
Tomato Trussty is a quality, heavy fruiting hybrid producing well-formed trusses of large fruit. An average truss carries 5-6 tomatoes that weigh up to 140 grams each. Tomato Trussty is a trustworthy performer offering home gardeners the benefits of improved plant disease resistance and tomatoes with a generous and rewarding flavour.
Disclaimer:
Illustration and information intended only as a guide.