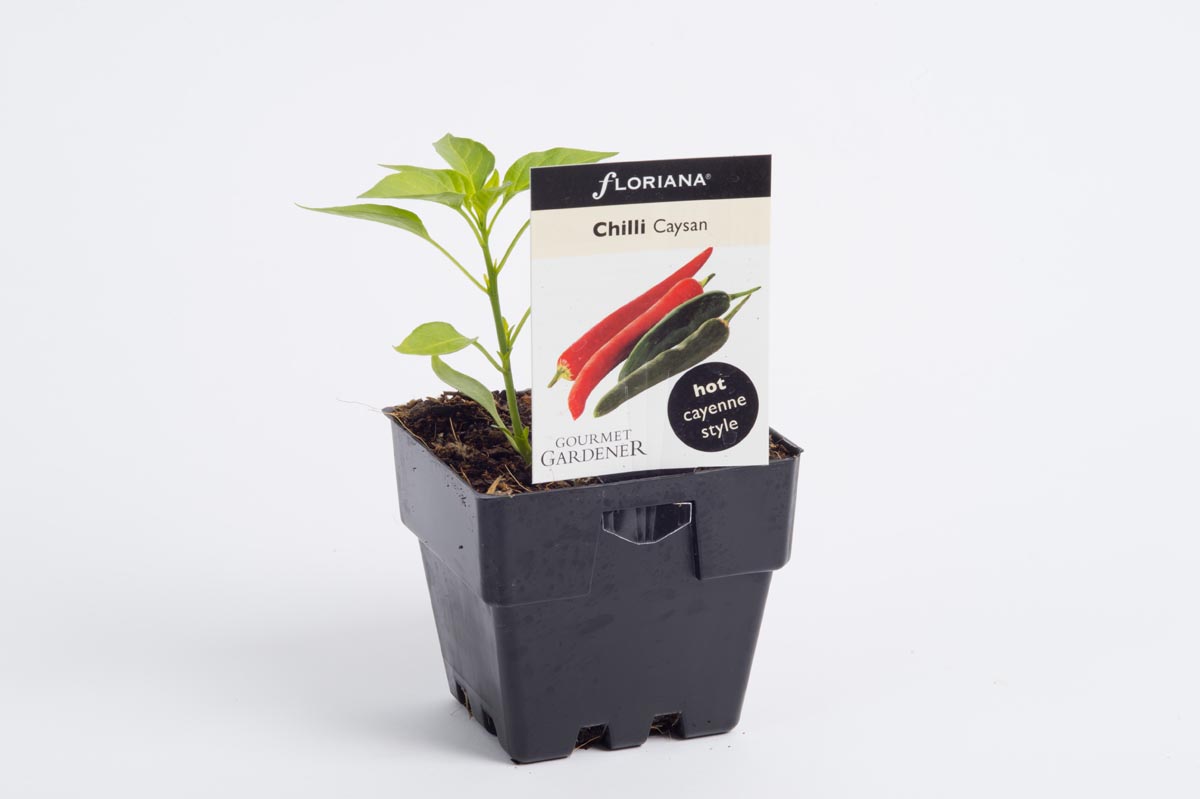 Specifications
Planting Guide:
30cm in diameter is a good size pot. For best results we recommend using a quality Australian Standards potting mix
Growing Tip:
Water regularly and fertilise at recommended rates. Protect from frost.
In Season
Product Description
Chilli Caysan is a high yielding plant producing hot, cayenne style fruit. Each long green, tapered fruit has a smooth and moderatley thick skin that matures to a bright red colour. Chillies may be used fresh or dried. Suitable for growing in pots or gardens beds.
Disclaimer:
Illustration and information intended only as a guide.