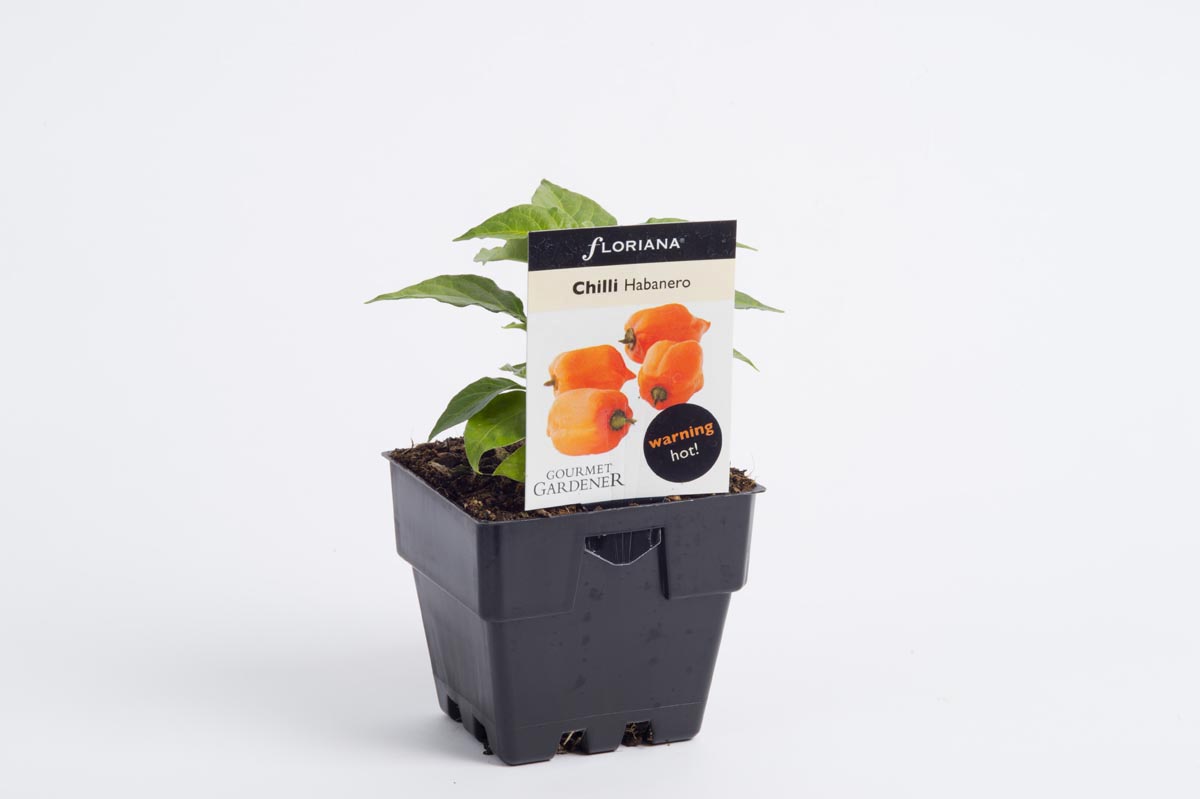 Specifications
Planting Guide:
25cm in diameter is a good sized pot. Use an Australian Standards potting mix.
Growing Tip:
If leaves go pale yellowy green, the plant is hungry. Liquid fertilise regularly
In Season
Product Description
Chilli Habanero is one of the hottest chillies in the world and therefore the fruit MUST BE HANDLED WITH CARE. Liquid fertilise regularly. Mature fruit is a bright orange colour.
Disclaimer:
Illustration and information intended only as a guide.