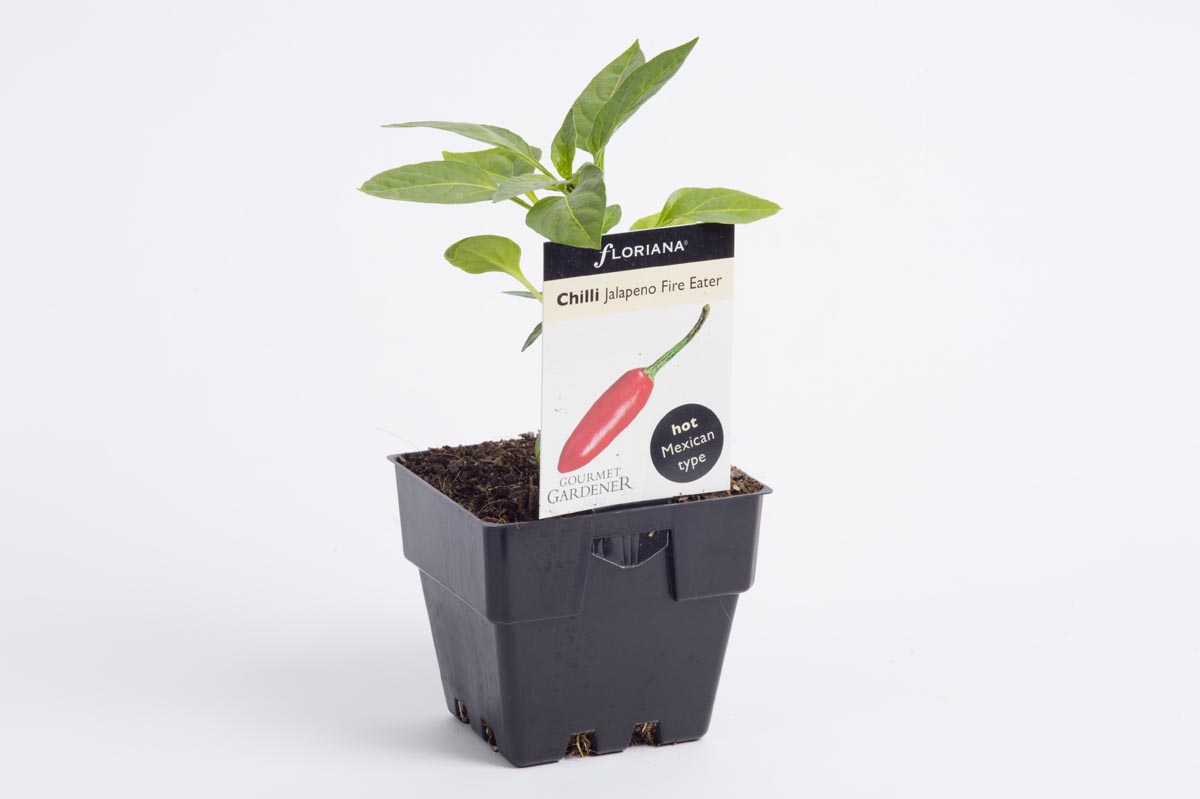 Jalapeno Fire Eater
Chilli
Specifications
Planting Guide:
30cm in diameter is a good size pot. For best results we recommend using a quality Australian Standards potting mix
Growing Tip:
Plant in soil with a good drainage. Liquid fertilise regularly. Protect from frost.
In Season
Product Description
Chilli Jalapeno Fire Eater is the well known hot Mexican style chilli. The fruit starts green, then goes black and finally turns red, when it is at its hottest. Suitable for growing in pots or garden beds.
Disclaimer:
Illustration and information intended only as a guide.