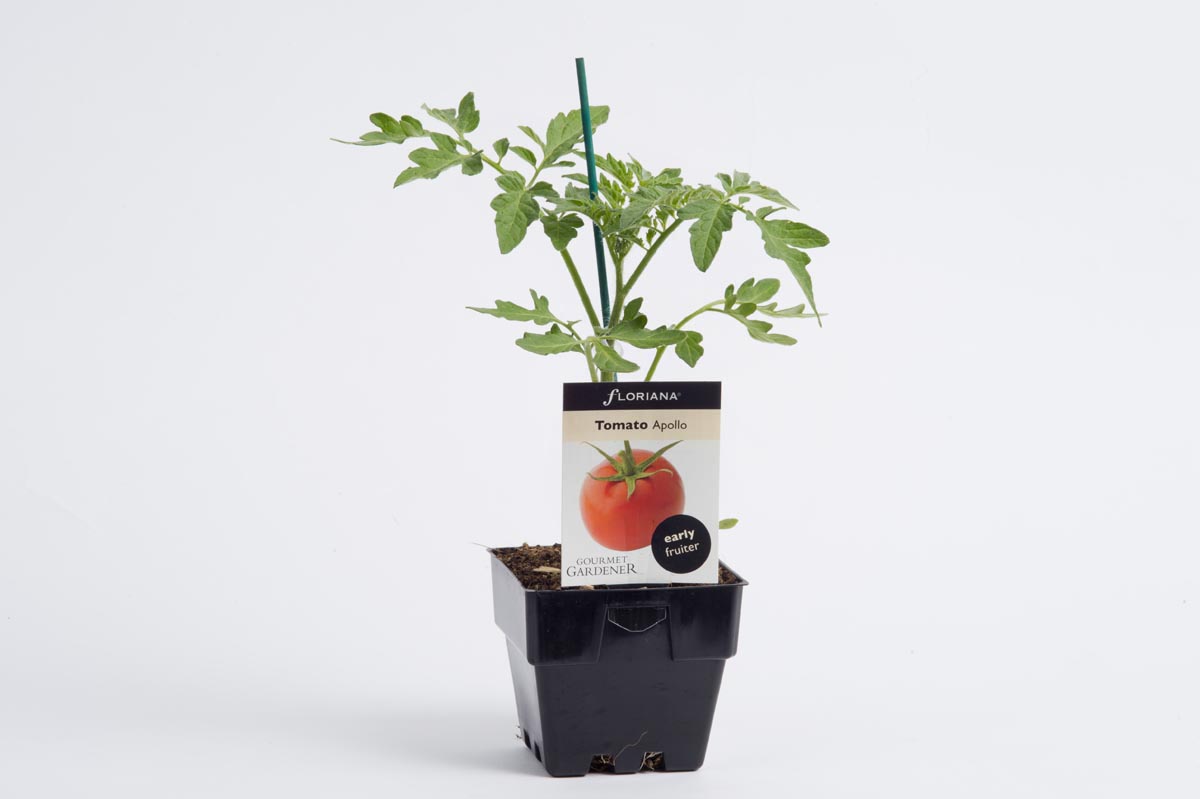 Specifications
Planting Guide:
30-40cm in diameter is a good size pot. For best results we recommend using a quality Australian Standards potting mix
Growing Tip:
Pinch out sideshoots to concentrate fruiting on two main leaders.
In Season
Product Description
Tomato Apollo is an early fruiting varirty with superb flavoured round fruit. This improved Apollo has enhanced disease resistance. Stake well for improved yield. Suits pots and garden beds.
Disclaimer:
Illustration and information intended only as a guide.