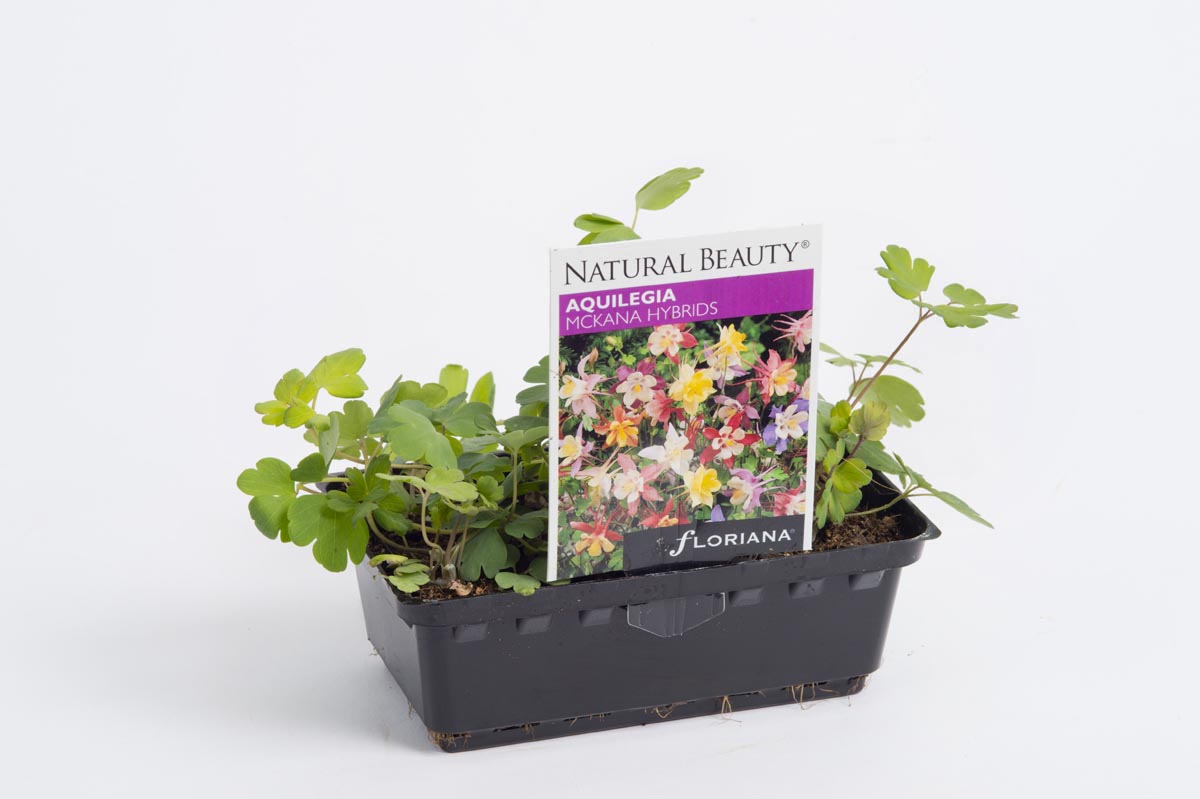 Specifications
Uses:
Background planting and cottage gardens
Flowering:
12-14 weeks from planting
In Season
Product Description
Dainty flowers! McKana hybrids produce dainty, mixed pastel flowers with long spurs, somewhat resembling a lady's bonnet, hence the popular name Granny's Bonnet. Also known as Columbines, perennial Aquilegias prefer a sheltered site in partial shade, with some morning sun. An easy to grow plant that may be left to naturalise and used for cut flowers.
Disclaimer:
Information intended only as a guide. Flowering time & colour may vary slightly according to local conditions. Ornamental product. Not edible.