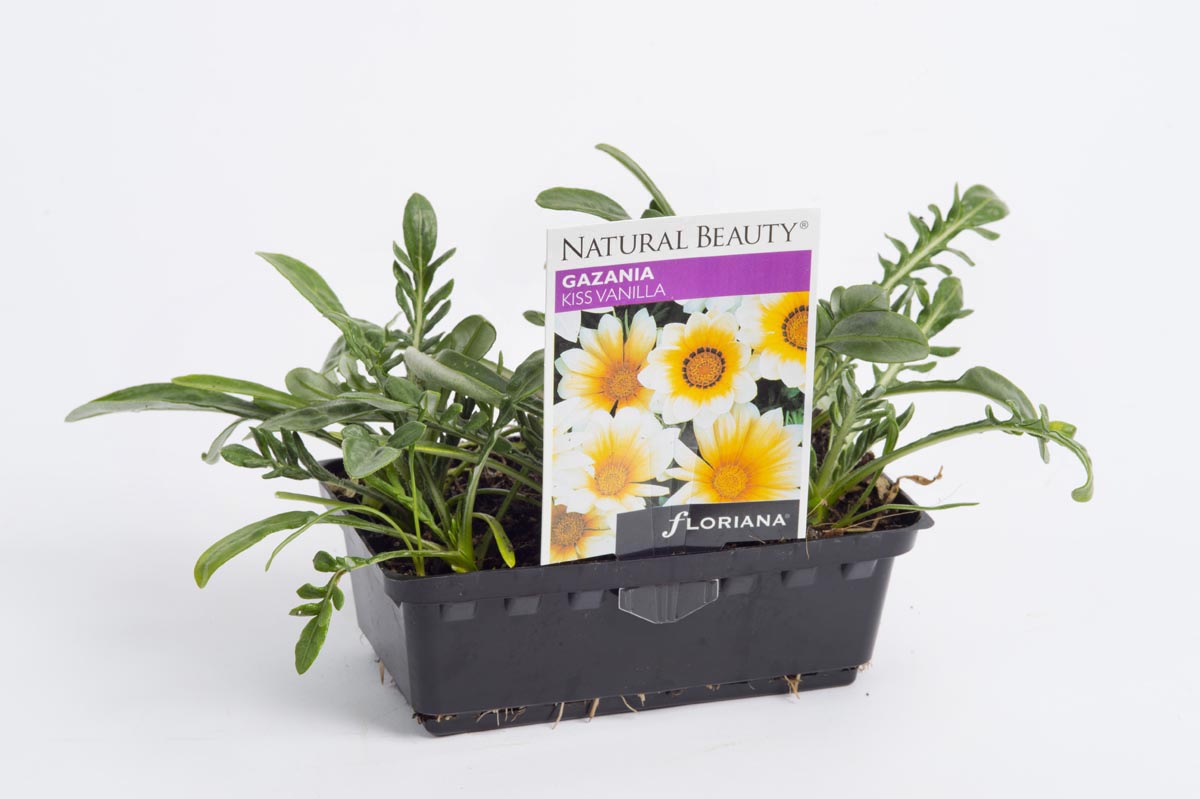 Specifications
Uses:
Ground cover in gardens and pots
In Season
Product Description
Low water user! Kiss Vanilla produces very large blooms in creamy shades of white, lemon and mandarin on dense, low- growing foliage. This hardy perennial performs superbly in hot, dry conditions and in almost any soil. Salt-tolerant gazanias are well suited to coastal gardens. Remove spent blooms to encourage more flowers.
Disclaimer:
Information intended only as a guide. Flowering time & colour may vary slightly according to local conditions. Ornamental product. Not edible.