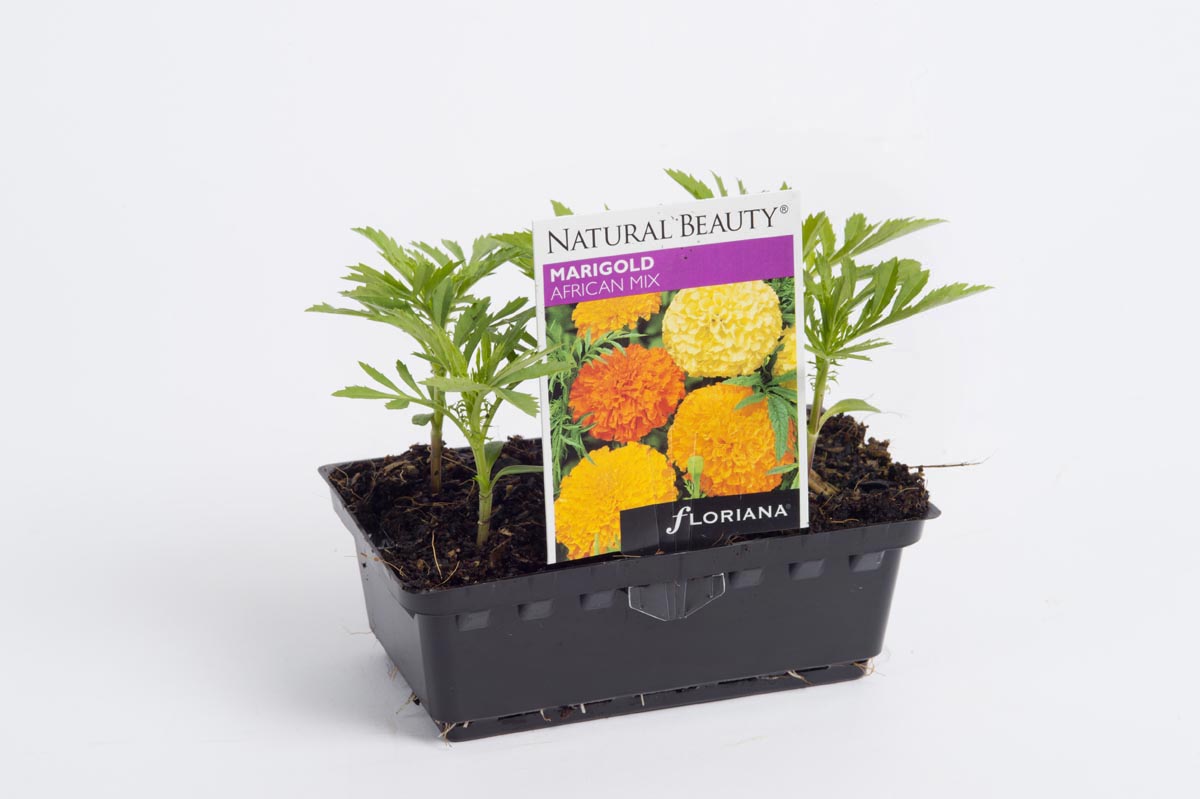 Specifications
Uses:
Bedding displays, borders, pots
In Season
Product Description
Wild Colours! African Mix is a medium growing marigold producing large, showy flowers of yellow, gold and orange, borne on compact plants. Marigolds are vigorous annuals, preferring fertile, well-drained soil and a frost-free position. They may be planted from late winter to summer.
Disclaimer:
Information intended only as a guide. Flowering time & colour may vary slightly according to local conditions. Ornamental product. Not edible.