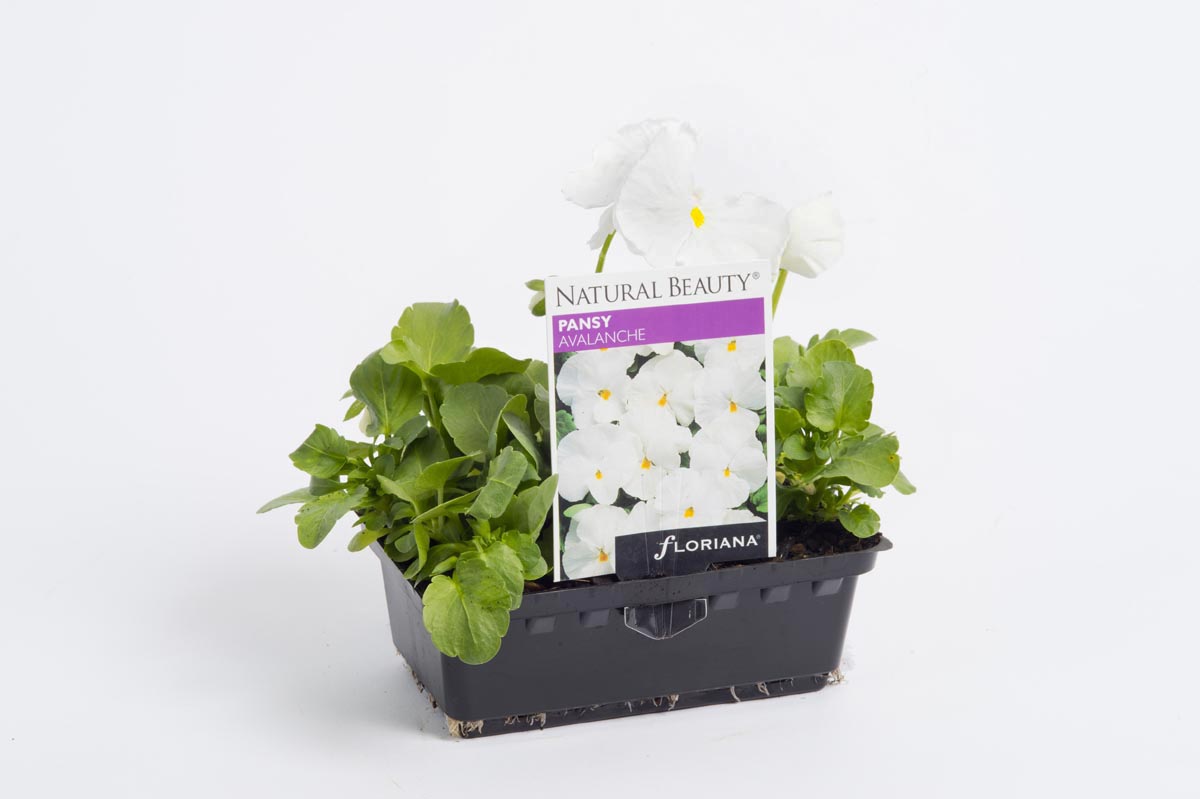 Specifications
Uses:
Mass planting, pots, and hanging baskets
In Season
Product Description
Crisp white blooms! Avalanche flowers are clear, crisp and white, and each has a tiny yellow eye. Pansies are the most popular of the cooler season annuals flowering in every known colour combination. They do best in a moist, fertile, well drained soil in a sunny, sheltered situation. Water and fertilise regularly.
Disclaimer:
Information intended only as a guide. Flowering time & colour may vary slightly according to local conditions. Ornamental product. Not edible.