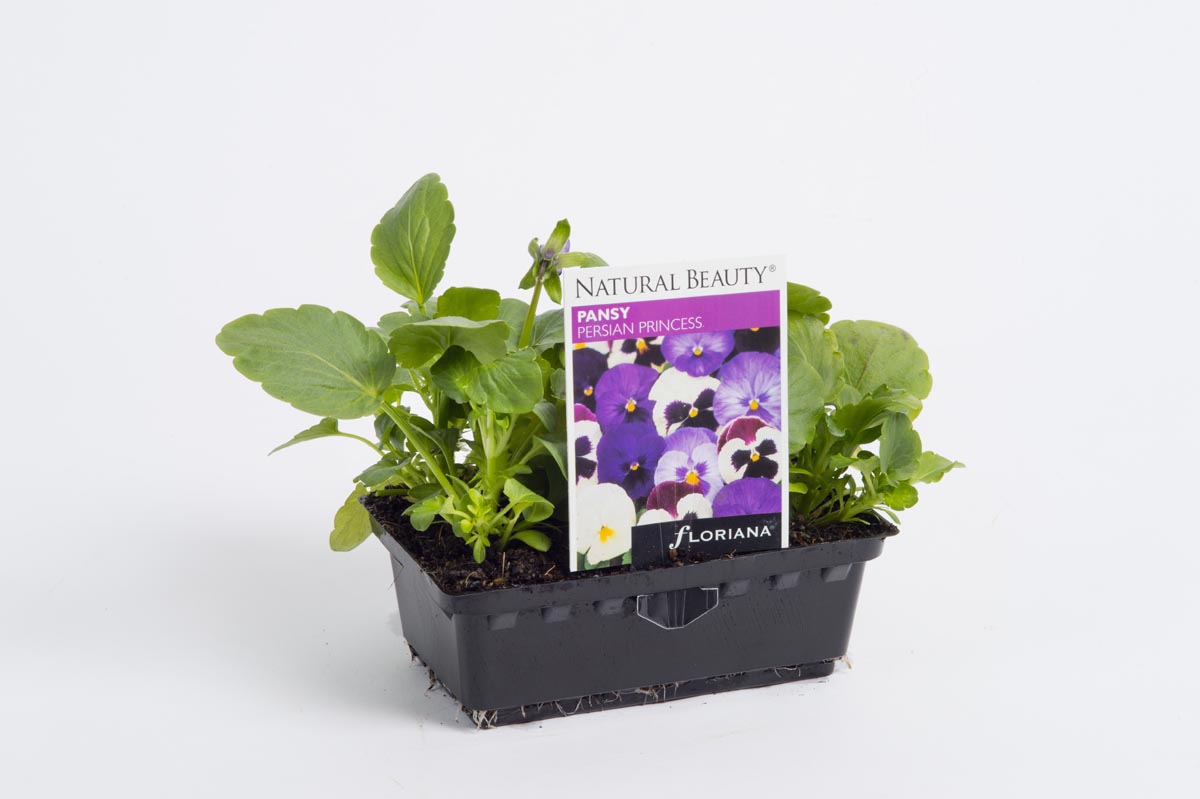 Specifications
Uses:
Mass planting, pots, and hanging baskets
In Season
Product Description
Alluring and sophisticated! Persian Princess is a lavish combination of velvety, royal purple, shades of violet, creamy pearl and rich ruby coloured flowers. Pansies are the most popular of the cooler season annuals flowering in every known colour combination. They do best in a moist, fertile, well-drained soil in a sunny position. Water and fertilise regularly.
Disclaimer:
Information intended only as a guide. Flowering time & colour may vary slightly according to local conditions. Ornamental product. Not edible.