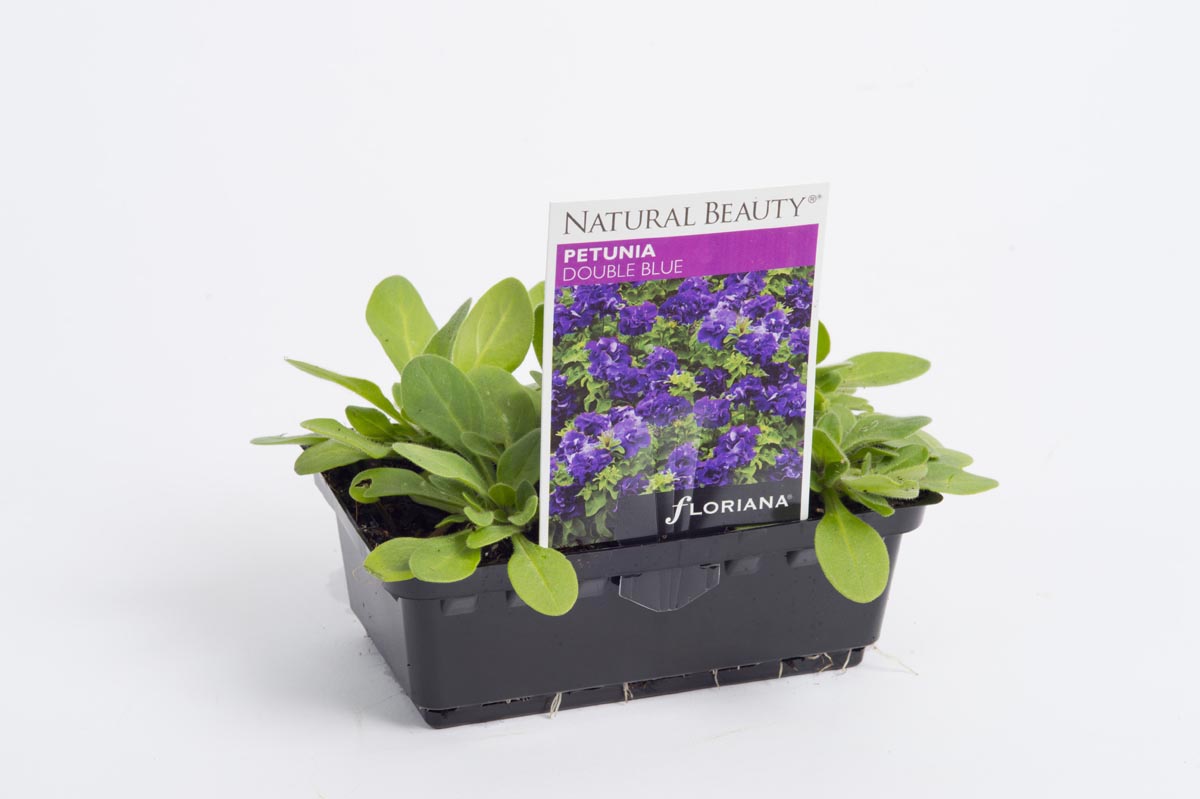 Specifications
Uses:
Garden beds, pots and baskets
In Season
Product Description
Hardy once established! DOUBLE BLUE flowers earlier than many other double petunias and produces masses of large, frilly, deep blue blooms with occasional white accents. The petunia is a popular, sun-loving annual producing a mass of showy flowers from spring to autumn. Plant from early spring to summer and protect young seedlings from snails. Liquid feed regularly for a superb display. A trim after the first flush of flowers will encourage repeat flowering.
Disclaimer:
Information intended only as a guide. Flowering time & colour may vary slightly according to local conditions. Ornamental product. Not edible.