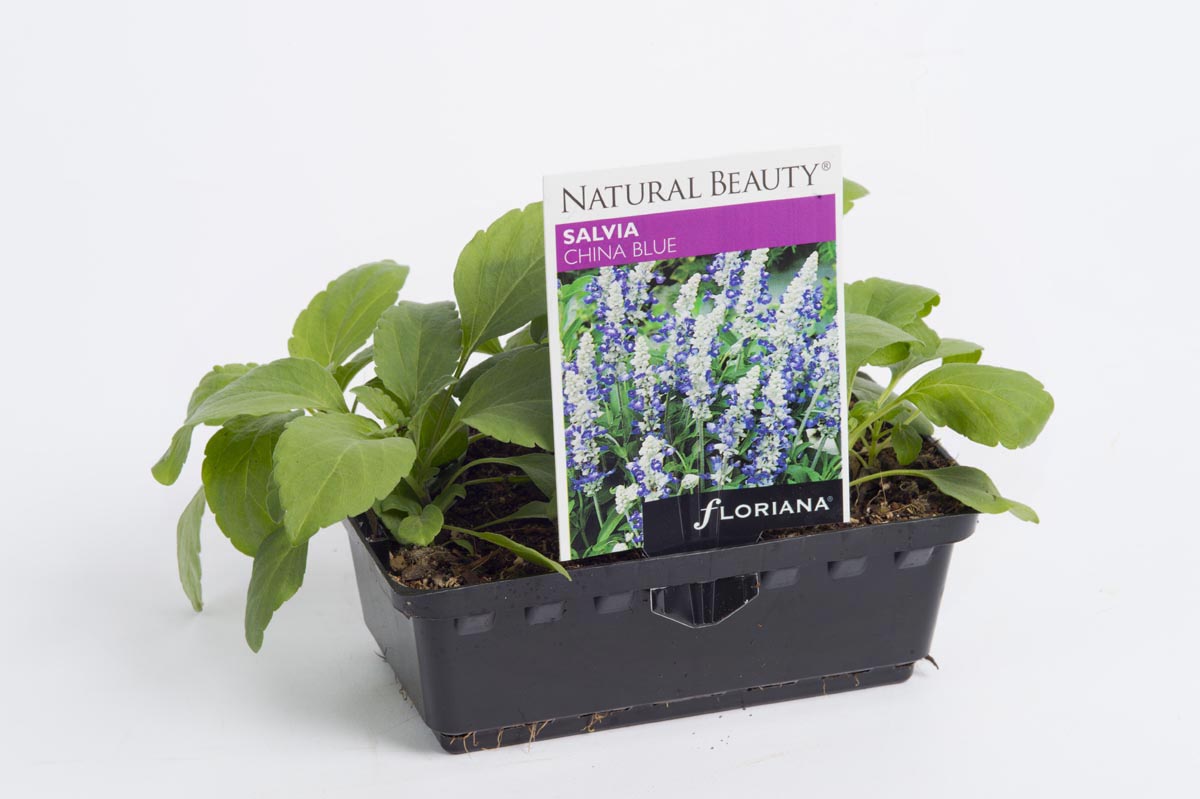 Specifications
Uses:
Garden beds, borders, and pots
Flowering:
8-10 weeks after planting.
In Season
Product Description
Unique colour! CHINA BLUE features striking blue flowers on silvery white spikes. Salvias are free flowering, sun-loving annuals which produce tall, lavender-like flower spikes. They are heat tolerant but frost tender and should be grown in full sun, in a rich, well drained soil. They look sensational in mixed displays and may also be used as cut flowers.
Disclaimer:
Information intended only as a guide. Flowering time & colour may vary slightly according to local conditions. Ornamental product. Not edible.