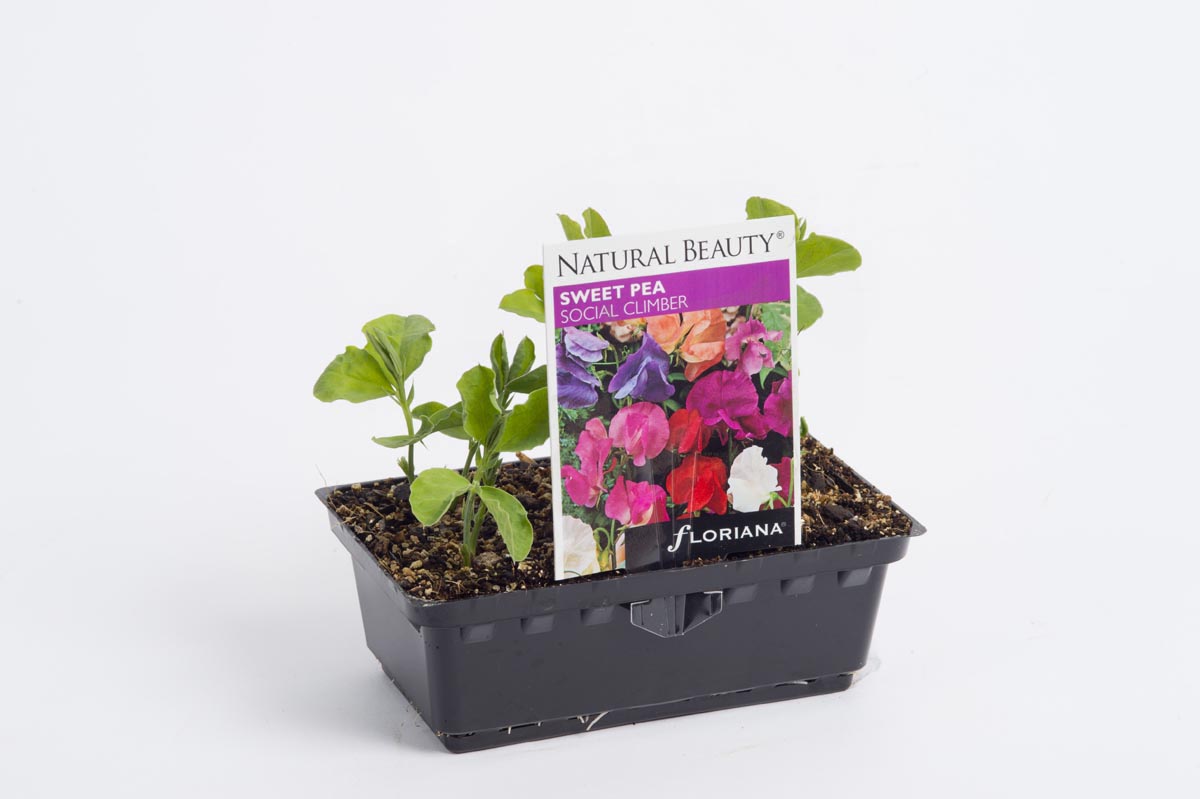 Specifications
Height:
120-180cm approx. with support
Uses:
Fences, trellises, pots, hanging baskets
In Season
Product Description
Delicate fragrance! SOCIAL CLIMBER is a climbing variety which bears large, fragrant, pastel-coloured flowers. Sweet Peas are sun-loving annuals that have butterfly-like blooms. For best results plant seedlings in a northerly aspect in cool, moist, well drained soil.
Disclaimer:
Information intended only as a guide. Flowering time & colour may vary slightly according to local conditions. Ornamental product. Not edible.