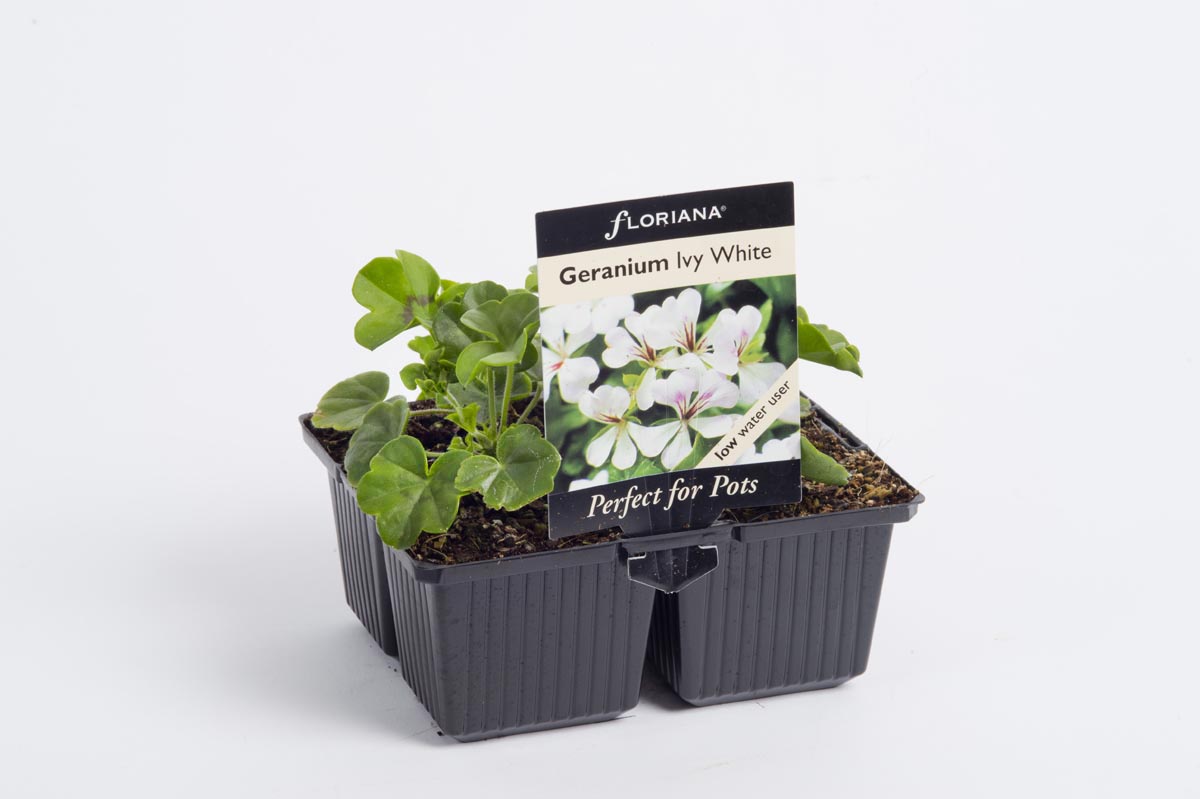 Specifications
Position:
Full sun, tolerates hot, dry conditions, once established
Height:
25-30cm approx., trailing habit
Spacing:
50cm apart or 1 plant to a 20-25cm pot
Growing Tip:
Prune as needed to promote bushier growth and more flowers
In Season
Product Description
Geranium Ivy White is a free-flowering perennial with a spreading habit that will produce blooms almost all year except during the coolest months. This variety with its attractive ivy foliage is ideal for hot, dry situations and is a low maintenance for hanging baskets, pots, window boxes and garden beds.
Disclaimer:
Information intended only as a guide. Flowering time & colour can vary according to local conditions.