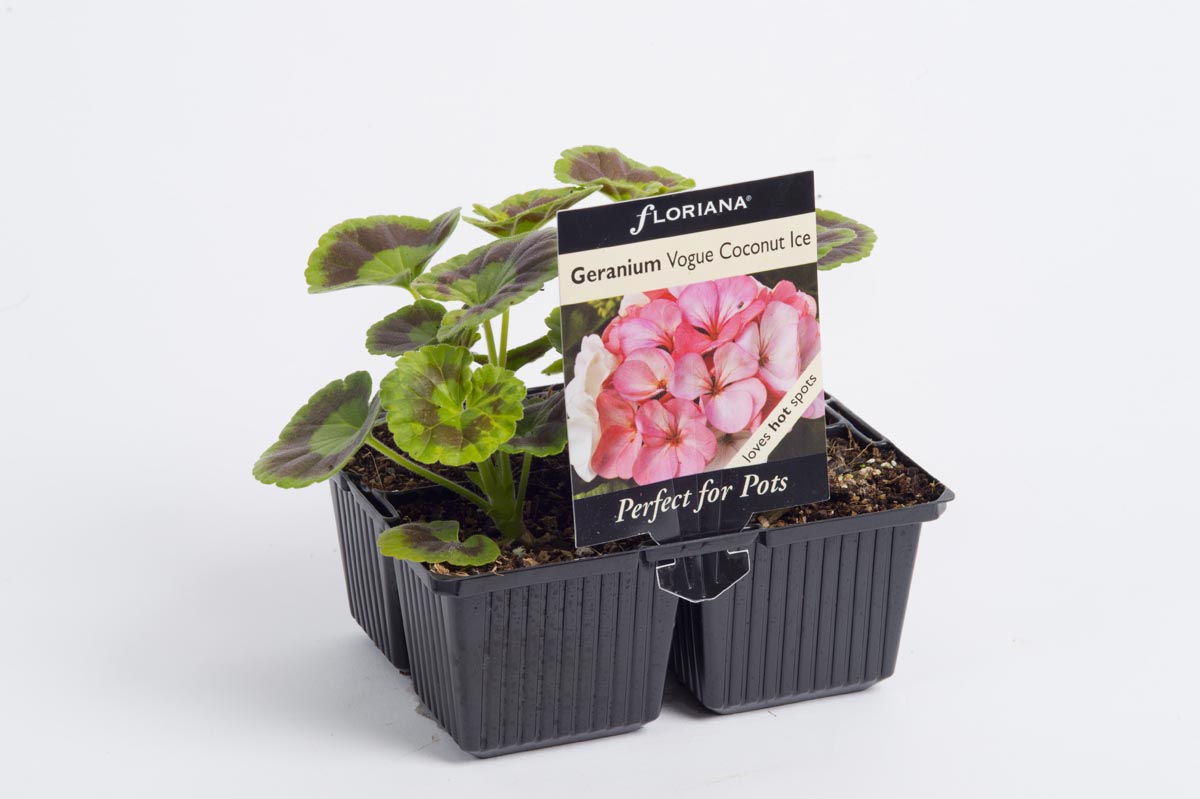 Vogue Coconut Ice
Geranium
Specifications
Botanical Name:
Pelargonium x hortorum F1
Flowering:
4-6 weeks after planting.
Growing Tip:
Apply a general purpose liquid fertiliser at recommended rates.
In Season
Product Description
Geranium Vogue Coconut Ice thrives in the sun and adds that quinesentially Mediterranean look to pots, urns, garden beds and borders. Coconut Ice flowers develop a distinctive, bicolour effect in the garden thanks to petals that open white then deepen into a rose-pink shade as the flowers mature. These abundant, large flowers contrast superbly with the deep green foliage decorated with draker zonal markings. Hardy Vogue Geraniums are easy to grow and maintain. They need only moderate watering once established.
Disclaimer:
Information intended only as a guide. Flowering time & colour can vary according to local conditions.