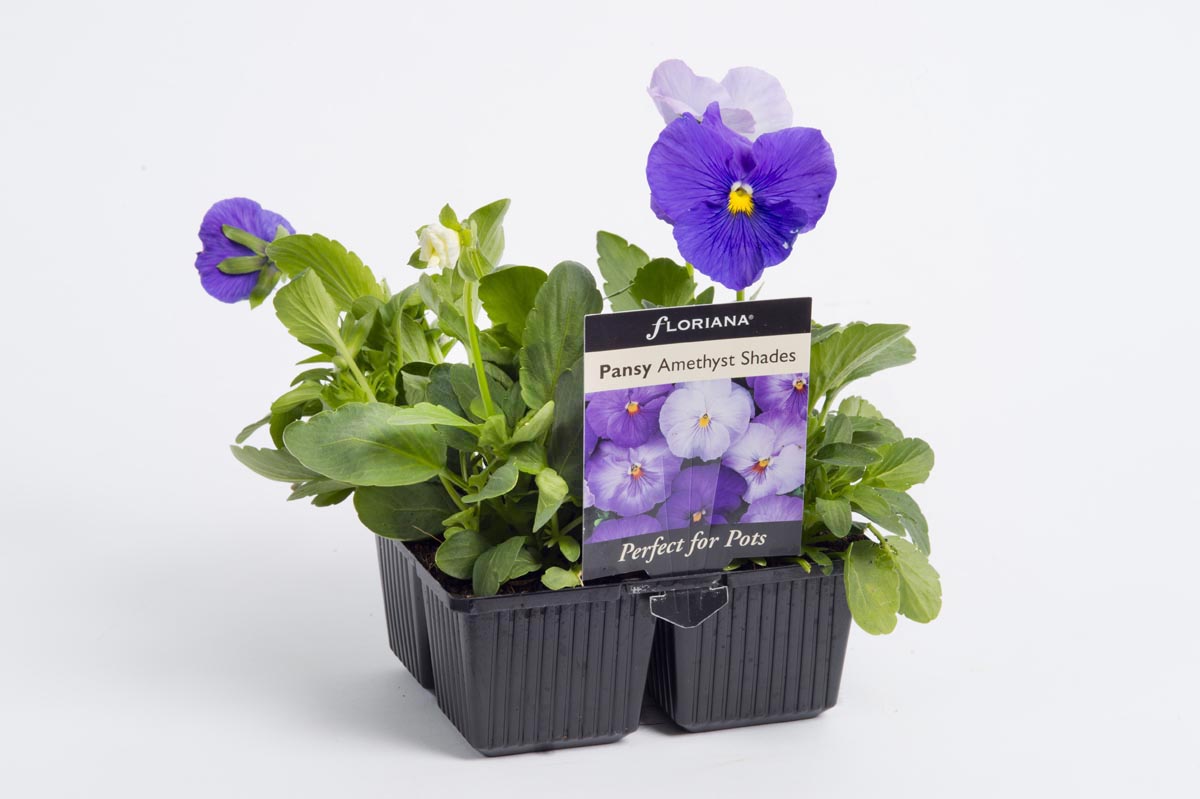 Specifications
Position:
Full sun (part shade in summer months)
Flowering:
2-4 weeks after planting.
Growing Tip:
To encourge fresh blooms, remove spent flower
In Season
Product Description
Pansy Amethyst Shades is a large-flowered variety with softly shaded purple petals that will flower for months.
Disclaimer:
Information intended only as a guide. Flowering time & colour can vary according to local conditions.